Bra Fittings
We provide free bra fittings for customers who are looking for a comfortable bra in the right size.
We provide free bra fittings for customers who are looking for a comfortable bra in the right size. Our cosmopolitan team of Anya, Ana Maria, Lorna, Olga and Avery have both European and Canadian experience in bra fittings and fashion, and will help you find your size and the perfect bra to fit your body and your lifestyle.

We offer a full range of bras from smaller breasted petite customer to bras for larger breasts and full figure lingerie in cup sizes A-K 30-52, in the following styles:

T-shirt: A t-shirt bra, also referred to as an everyday bra does not have seams or lines on the cup, so under a shirt it appears smooth. T-shirt bras are available in padded cups (from Prima Donna, Marie Jo, and Passionata), soft and comfortable spacer cup bras (from Simone Perele, Chantelle, and Antinea), and non-padded microfiber cup bras (from Chantelle and Felina). T-shirt bras are available in cups A to J.

Push Up: Push up bras are a simple way to give more shape, and an emphasized look. To perk up, or look one size larger our best sellers are Marie Jo and Passionata, as well as Twist by Prima Donna. Some push up bras function as t-shirt bras if they if they don't have seams on the cup.

Minimizing bras: For someone looking to conceal their size a minimizing bra will do the trick. Minimizing bras give support without pushing breasts up or adding access bulk. A good minimizing bra feels like a sports bra; fully supportive but comfortable. We offer many minimizing bras suitable for wearing under a t-shirt. These bras are available in sizes B to H, and band size up to 48. The best-selling ones will be Chantelle and Felina

Bras for fuller figure (bra size over DD+): you want to make sure you're wearing a bra that supports your breasts. Full support bras are usually made of three parts cups that lift and separate yours breasts so they're in place. A supportive bra will often have padded straps to prevent back, neck, and shoulder pain. For this, we recommend bras like Prima Donna, Empreinte, Chantelle, Felina, and Ulla.

Lacy luxury collections: In addition to our many pretty and practical bras we offer a wide selection of sexy seductive lacy bras. Brands like Lisa Charmel, Simone Perele, and Implicite are luxurious and romantic. These bras are sexy and feminine, but comfortable enough for daily wear.



We always have a full range of stock in all sizes to satisfy your needs.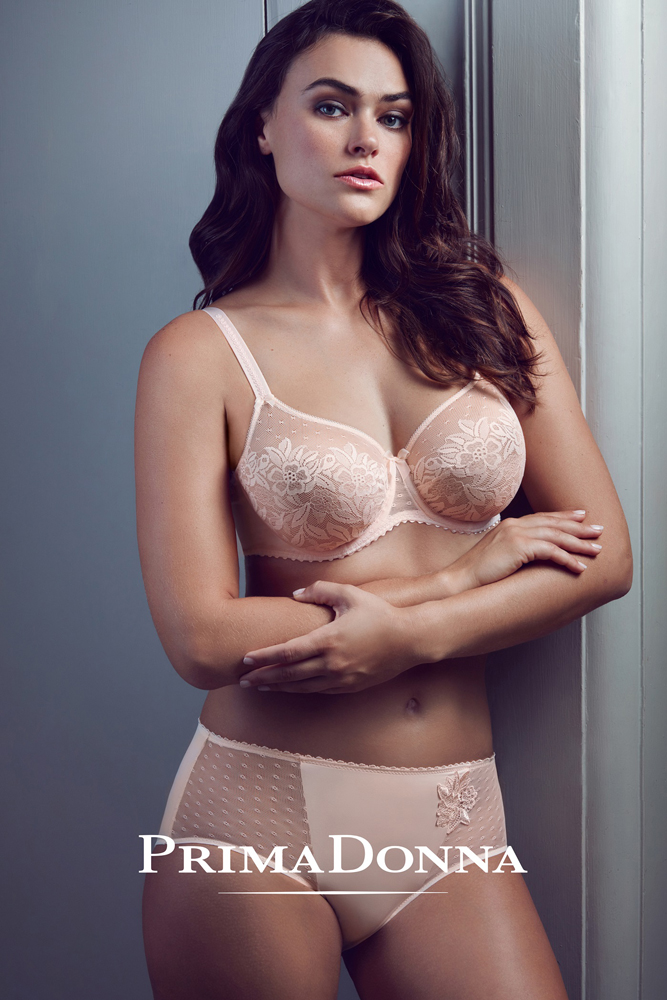 • Prima Donna
• Twist
• Ulla
• Marie Jo
• Chantelle
• Simone Perele
• Felina
• Aubade
• Antigel
• Passionata
• Lise Charmel
• Antinea
• Empreinte
• Implicite
• Fitfully Yours
• Panache
• Sculpturesse
• Gloria
100 Bronte Rd. Unit #3
just South of Lakeshore
Oakville
905-847-1512
goodnightgoodmorning@cogeco.net


AWARDS
OAKVILLE AWARD OF EXCELLENCE
IN BUSINESS – WINNER – 1999
BEST LINGERIE STORE IN OAKVILLE
WINNER – 1999-2017
Hours of Operation
We offer free parking in Stone Boat Quay.
Sunday - 12pm-4pm
Monday - 10am-5pm
Tuesday - 10am-6pm
Wednesday - 10am-6pm
Thursday - 10am-6pm
Friday - 10am-6pm
Saturday - 10am-5pm
(Store hours may change through the Holidays)
After hour appointments available on Wednesday and Thursday between
6 and 7.30.